Leading Note Music Teacher Apprentices are current Leading Note Music students who have achieved a minimum of Level 5 RCM and are 14 years old or more. They have expressed a desire to become music teachers and/or learn more about the business of running a music studio. All of them have participated in local music festivals winning many awards including gold medals, trophies and scholarships. All of these students have successfully completed their piano exams receiving First Class Honours and most notably, Aidan Lao and Bridget Puhacz have successfully completed a number of RCM examinations receiving First Class Honours with Distinction.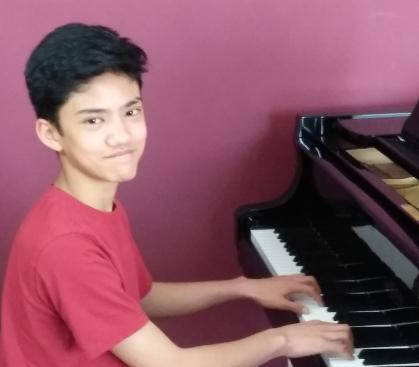 Teacher Apprentice: Aidan Lao
My name is Aidan Lao and I am one of the teacher apprentices at Leading Note Music. I am currently studying Level 9 RCM.
I have always liked music and coming from a musical family, it has always been prevalent in my life. Music is a wonderful medium to express a wide variety of emotions and there is a lot of impact a song can have on someone. I also think the technical aspects and the work that goes into the creation of music is complex and interesting. I love to improvise!
I have been able to come quite far in music in a short period of time winning a number of awards along the way including the Senior Piano Playoff Chairman's Award at the 2018 Oshawa Whitby Kiwanis Music Festival. I can't wait to see where my musical journey takes me!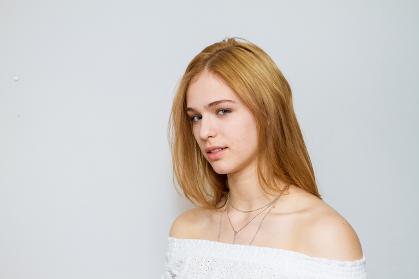 Teacher Apprentice: Bridget Puhacz
I am Bridget Puhacz and I am a teacher apprentice at Leading Note Music. I am currently studying level 7 RCM which I find very rewarding because I really enjoy playing the music available to me at this level. In addition to this, I like to sing and have used my skills acquired through piano study to write my own songs with accompaniment. Outside of music, I really enjoy being active. I have competed as a provincial gymnast and now train as a senior athlete.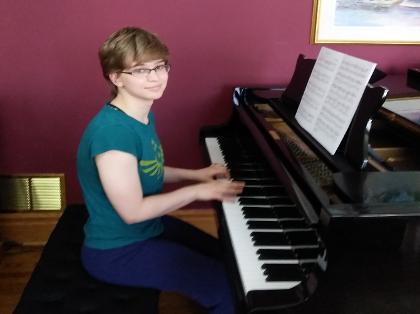 Teacher Apprentice: Noelle Puhacz
I am Noelle Puhacz, a teacher apprentice at Leading Note Music. I have studied music since before I can remember and I'm currently working on level 6 RCM. Along with the RCM repertoire that I play, I also enjoy playing pop music.
My interests don't just lie within music. I am also a provincial trampolinist. I was the Ontario provincial champion in my category for the 2016/2017 season. I enjoy academic challenges too and take part in the occasional math contest for fun. My accomplishments in piano help my academics and my academics help my music ability. This is demonstrated most by the mark of 100% that I achieved on the basic rudiments examination.
I believe that everyone can be successful in music and that playing the piano and participating in other extracurricular activities help people develop the ability to work hard and succeed in their endeavours.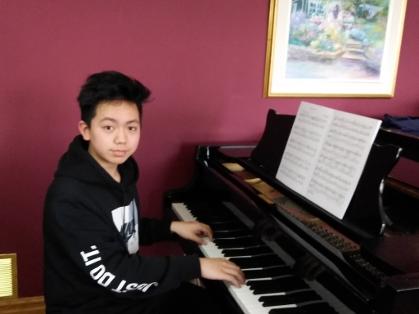 Teacher Apprentice: Kai Baba
I am Kai Baba, a teacher apprentice at Leading Note Music where I am currently studying level 6 RCM piano. I have been taking lessons with Leading Note Music since 2011. In addition to piano, I have had many experiences playing other instruments including the clarinet, taiko drums, the recorder, and the ukulele. My goal as a student is to finish taking all the RCM levels (level 10 RCM).
I feel music really brings out the creativity in everyone and it has helped me through some difficult times. Not only do I love playing music, I also love listening to all sorts of different types of music.
Outside of music, I play basket ball on a rep team and play on several other school sport teams.